Energy, enthusiasm and an entrepreneurial spirit are great assets to possess when launching a business venture. They often are not nearly enough. About 20% of businesses with employees fail within the first year, regardless of the industry or the state of the economy, statistics show. If you are going it alone as a sole proprietor, survival can be even more challenging because you are responsible for literally every aspect of your business.
Why Do Businesses Fail in the First Year?
There are myriad reasons for these first-year failures, but some issues consistently stymie startups more often than others. Here are some of the top downfalls that prompt businesses to cease operations within the first year:
Cash flow problems.

A lack of capital or other adequate financing from external channels signals trouble. Spending money faster than you're taking it in — even if it's to stock up on inventory — can be equally detrimental.

Lack of market demand.

Many products or services simply are not needed or wanted, no matter how much an entrepreneur may treasure them. Competition and pricing also are key factors that can chip away at demand for your offerings. 

No business plan.

Whatever your product or service, the market will have a lot of moving parts. In the absence of strategies for handling financial challenges, staffing changes and possibly having to adjust your role, you'll be making important decisions with no forethought.

Poor location.

A great product offered in the wrong place at the wrong time isn't so great after all.

Inadequate management.

Mistakes happen — the real trouble comes when problem-solving skills are lacking due to inexperience, hiring the wrong team, etc. Lax oversight of employees is another typical factor in failure.

Marketing mishaps.

Reaching your potential requires reaching customers — and keeping them engaged over the long haul. One way that businesses invite failure is by foregoing having a website, even in these digitally dominated days.
A few more potential pitfalls are poor customer service, legal challenges and burnout. This list can go on and on — circumstances and reasons vary to at least some degree with each first-year failure.
How to Avoid Failure
The good news is that there are about 30 million small businesses operating in the U.S., which means many survive their first year and well beyond that. So instead of asking, "Why do most businesses fail in the first year?", why not ask, "What can be done to stay in business?"
Addressing the points above at a very basic level, start with a cash management plan. Don't use all of your startup capital before your business is cash flow positive. An important consideration is choosing what type of entity your business will be classified as (LLC, sole proprietorship, partnership, etc.). This will play a role in your ability to get a small business loan, how easily you may be able to have investors, your tax liability and more.
Conducting a market study will help determine the demand for your product or service, as well as strategic locations. Entities such as the U.S. Small Business Administration can help you create a business plan. If your business will have employees, take your time and hire wisely, collecting as much background information as possible on prospective employees. As for marketing, if you can't hire a professional consultant, advice aplenty can be found online. At the very least, have a website and take advantage of social media so you can reach out to your customers often.
Get Started With GovDocFiling
For entrepreneurs preparing to start a business, GovDocFiling is here to help. We provide the critical tools needed to build a strong foundation. Get started today with our EIN filing forms and take advantage of our many other business formation services.

About the author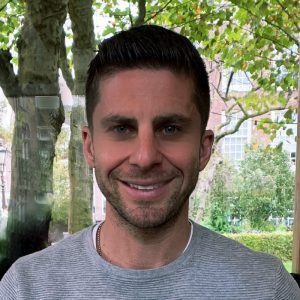 From selling flowers door-to-door at hair salons when he was 16 to starting his own auto detailing business, Brett Shapiro has had an entrepreneurial spirit since he was young. After earning a Bachelor of Arts degree in Global and International Studies from the University of California, Santa Barbara, and years traveling the world planning and executing cause marketing events, Brett decided to test out his entrepreneurial chops with his own medical supply distribution company.
During the formation of this business, Brett made a handful of simple, avoidable mistakes due to lack of experience and guidance. It was then that Brett realized there was a real, consistent need for a company to support businesses as they start, build and grow. He set his sights on creating Easy Doc Filing — an honest, transparent and simple resource center that takes care of the mundane, yet critical, formation documentation. Brett continues to lead Easy Doc Filing in developing services and partnerships that support and encourage entrepreneurship across all industries.