Imagine: you have surpassed gifting your homemade jewelry to friends and family and have bravely decided to take your talents to Etsy. As an individual starting your own business, there are many considerations to take into account — the first being the opportunity to register your business under a specific entity, such as a Corporation or Limited Liability Company (LLC). Reasons you may consider one of these entity types depend on your preferences regarding taxation, legal protection and control of the business. (More on entity types here). If you opt out of incorporating or registering as an LLC, then your business is a Sole Proprietorship.
A "Sole Proprietorship" may sound complicated, but it's nothing more than jargon for an individual who owns a business and is personally and solely liable for its debts. Running your jewelry business may require buying materials, maintaining and promoting your Etsy shop, and eventually hiring an employee or two to manage orders. As a Sole Proprietor, you are personally responsible for these costs, as well as any debts incurred while operating your business.  
Other cornerstones of a Sole Proprietorship
Sole Proprietorships are easy to set up and can cost significantly less to maintain than other entity types. Other than an

EIN/Tax ID

, Sole Proprietorships don't require additional formation by the state or IRS.

Sole Proprietors tend to run small or part-time businesses and typically have few or no employees.

As a Sole Proprietor, you are 100 percent liable for any and all business debts. If the business goes south, you open yourself up to lawsuits that, if won, will jeopardize your personal assets. For example, if someone sues your business and wins, they can go after your home.  

A Sole Proprietorship is recognized as a legal entity and but is legally and financially indistinguishable from its owner. This means you must report the net profits or losses of your business on your personal income taxes (known as "pass-through taxation"). In addition, you are required to pay a self-employment tax of 15.3 percent to the federal government.

However, Sole Proprietorships offer unmatched flexibility. You have unlimited control over your business, its proceeds and its resources.
It's important to note that a Sole Proprietorship is owned by one person and one person only. Unlike other entity types, Sole Proprietorships cease to exist when the business owner dies, retires or decides to sell the business. If and when a Sole Proprietor offers partial ownership to another business or person, the company will no longer be treated as a Sole Proprietorship but as a Partnership.
General Partnership
If you share ownership of your business with at least one other person, you are considered a General Partnership. Similar to a Sole Proprietorship, a General Partnership also offers pass-through tax liability, low cost of formation and flexibility, but all members of a General Partnership remain personally liable for the debts and obligations of the business.
The 411 on EIN
Regardless of your entity type, you will need a unique number — known as an Employer Identification Number (EIN) or Tax ID — to identify your business to the government and the IRS. In some cases, you are able to use your Social Security Number (SSN) to identify your Sole Proprietorship; however, if you plan to hire employees, establish payroll, open a bank account in your company's name or acquire credit, you will need an EIN/Tax ID. Even if you don't need one today, there's no harm in applying for an EIN and having it available should you need to do any of the aforementioned tasks. It also comes in handy when trying to conceal your personal SSN on invoices and other business forms.
Note: Individuals are only allowed one Sole Proprietor EIN/Tax ID in their lifetime. If you applied for/received a Tax ID but no longer need it or would like to get a different EIN for another purpose, you will need to cancel the original EIN with the IRS.
What's in a name?
As a Sole Proprietor, the legal name of your business is your name — exactly the way you listed it on your Tax ID application. The legal name of a Partnership is the name provided by the owner(s) for state filings. You have the option of filing for a fictitious trade name or a DBA ("Doing Business As"), which allows you to choose a different business name you wish to be recognized by. It can even be required for business bank accounts opened for Partnerships if you want all partners to have access to the account. Whichever name you choose, you will need to file the appropriate forms with the county in which you are conducting business.
If you're still unsure whether or not your business qualifies as a Sole Proprietorship, Partnership or something else, take our quick survey to determine your entity type.
About the author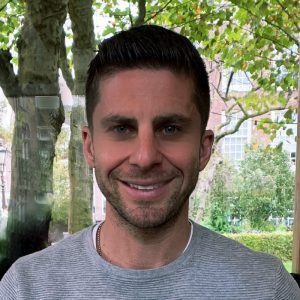 From selling flowers door-to-door at hair salons when he was 16 to starting his own auto detailing business, Brett Shapiro has had an entrepreneurial spirit since he was young. After earning a Bachelor of Arts degree in Global and International Studies from the University of California, Santa Barbara, and years traveling the world planning and executing cause marketing events, Brett decided to test out his entrepreneurial chops with his own medical supply distribution company.
During the formation of this business, Brett made a handful of simple, avoidable mistakes due to lack of experience and guidance. It was then that Brett realized there was a real, consistent need for a company to support businesses as they start, build and grow. He set his sights on creating Easy Doc Filing — an honest, transparent and simple resource center that takes care of the mundane, yet critical, formation documentation. Brett continues to lead Easy Doc Filing in developing services and partnerships that support and encourage entrepreneurship across all industries.