The Best Bookkeeping Solutions for Small Businesses
Running your business is a complex, ever-evolving journey. And while you love what you do, certain tasks can get in the way of the fun parts of being a business owner. One looming task you have to deal with on a weekly (even sometimes daily) basis is bookkeeping.
If you're more passionate about slow roasted coffee beans than crunching numbers, chances are bookkeeping isn't on your list of favorite things about being a business owner.
But don't keep struggling to manage it on your own! There are better solutions out there. Today let's talk about the best bookkeeping solutions for small businesses.
What is bookkeeping?
Bookkeeping is defined as the process of tracking all of your business' financial transactions. This allows you to see exactly where your business is spending money, where your revenue is coming from, and which deductions you'll be able to claim on your quarterly or annual taxes.
Did you know you can outsource your bookkeeping?
That's right. If you find yourself falling asleep at your desk trying to keep up with your books on a nightly basis — just stop. There are several companies you can outsource your bookkeeping to in its entirety! Bench.co is our preferred partner for outsourced bookkeeping.
They work with business owners just like you all across the country to manage their bookkeeping. They work in 3 stages each month to make sure you are reporting and collecting everything effectively. These stages are as follows:
Collecting financial documents – Once you connect your business bank account to Bench.co, their software is able to pull your statements in for your Bench team to perform your bookkeeping. It's as simple as that.
Organizing your books – Each month, the Bench team reconciles your accounts, categorizes your transactions, and produces your company's financial statements. They will also make any necessary adjustments to your books to ensure that they are tax-compliant.
Reviewing your books – Once Bench has your books ready to review, you'll get a message from your online bookkeeping team to set up a review call.  For the first two months, Bench will review your books with you over the phone. These review calls are a great opportunity for you to ask any questions you have about your financial statements.  After this point, Bench will follow your lead and let you decide how often you'd like to connect with your team on the phone.
Ready to get started with better bookkeeping today? Bench.co can help you run your business better with a dedicated bookkeeping team! Check them out and be on the way to a smoother bookkeeping process for your small business.
About the author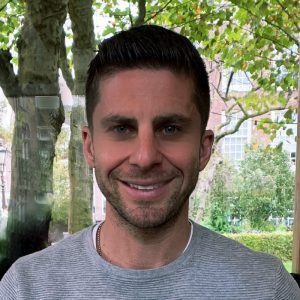 From selling flowers door-to-door at hair salons when he was 16 to starting his own auto detailing business, Brett Shapiro has had an entrepreneurial spirit since he was young. After earning a Bachelor of Arts degree in Global and International Studies from the University of California, Santa Barbara, and years traveling the world planning and executing cause marketing events, Brett decided to test out his entrepreneurial chops with his own medical supply distribution company.
During the formation of this business, Brett made a handful of simple, avoidable mistakes due to lack of experience and guidance. It was then that Brett realized there was a real, consistent need for a company to support businesses as they start, build and grow. He set his sights on creating Easy Doc Filing — an honest, transparent and simple resource center that takes care of the mundane, yet critical, formation documentation. Brett continues to lead Easy Doc Filing in developing services and partnerships that support and encourage entrepreneurship across all industries.