Delegation is an essential leadership skill, yet one of the hardest to execute. Learn the different ways to delegate and outsource menial tasks.
Delegation is an essential leadership skill, yet one of the hardest to execute.  Delegation requires more than just blindly passing the baton to someone else, hoping that this person ends up victorious. When your health of your business is at stake, delegating something is very challenging.
How does delegation teach you the value of time? Time management is ensuring that tasks and projects are finished in due time efficiently. To measure efficiency, you look at the margin of error in executing the task. This is when the concept of delegation comes into play. As delegation is about assigning someone else to a responsibility to accomplish a specific task or to "divide and conquer."
As an entrepreneurial leader, delegation has several benefits that could not only help you as the business owner but also contribute to the growth of the business and its employees.
Free up time for strategic thinking and looking for opportunities
Increased efficiency as more tasks are completed within the deadline
Work continuity, as even in your absence, work is still done.
Employee growth and development
Increased employee engagement
With all these benefits linked to delegating tasks, it is astounding to know that 75% of entrepreneurial leaders are still having challenges in this area. This is according to the Gallup study in 2014, where they studied 143 CEOs in the Forbes 500 list. Out of the 143, those with high delegator talent has an average growth rate of 1,751%, which is 112% greater than those with low delegator talent.
How to delegate effectively:
Understandably, entrepreneurs have developed a sense of independence in executing their projects. Most of them single-handedly turned a mere concept or an idea to a tangible result or product for their business. Thus, they often have the mentality that they can do everything. Or, they don't feel that they can't trust anyone enough to execute it well to their standards. The reality is that this can only work during startup. But, as the business grows, demands increase and so do the tasks and projects to sustain and further its growth. Handling all of these tasks can prove to be overwhelming, even for a budding entrepreneur.
Tips on how to delegate effectively:
Identify your tasks that can never be transferred to anyone else.
Be transparent – Having a clear understanding of the goal you want to achieve is essential to communicating the task or project to someone else effectively.
Find the right person to fit the specific task – Providing the list of qualifications required for the job is essential in nailing down the right person to carry the responsibility.
Communicate clearly – When others are involved, open communication is crucial to the success of the task at hand.
Develop your team or the person doing the task properly. Proper training and development must be provided to people involved in the project or execution of the job.
Tasks That Could (Should?) be Delegated:
Social Media Management
In the information age, a social media presence is crucial. Not all entrepreneurs are social media savvy. Thus, you can delegated this to an employee or freelancer who specialized in managing and scheduling posts all your social media accounts.
Daily Client/Customer Management
When a business grows, so do your customers. The last thing you want is to keep your customers waiting to communicate or hear back from you. Outsourcing your customer service and other management tasks can help ensure customers are well taken cared of.
Handling Administrative Tasks
From data entry, research, generating leads, or other administrative tasks as scheduling appointments, Virtual Assistants (VA) can handle all this for you. Ensure that the VA you hire knows how to perform functions that are assigned to them so you don't miss a beat.
Although automation is an option, having a human touch can always make a difference in handling these menial but essential parts of the business. These tasks can often take hours to complete, which could eat up a lot of your valuable time. Outsourcing these projects will make it possible for any budding entrepreneur to focus on what matters most for their business.
About the author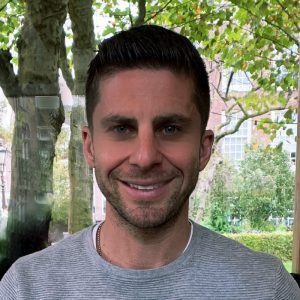 From selling flowers door-to-door at hair salons when he was 16 to starting his own auto detailing business, Brett Shapiro has had an entrepreneurial spirit since he was young. After earning a Bachelor of Arts degree in Global and International Studies from the University of California, Santa Barbara, and years traveling the world planning and executing cause marketing events, Brett decided to test out his entrepreneurial chops with his own medical supply distribution company.
During the formation of this business, Brett made a handful of simple, avoidable mistakes due to lack of experience and guidance. It was then that Brett realized there was a real, consistent need for a company to support businesses as they start, build and grow. He set his sights on creating Easy Doc Filing — an honest, transparent and simple resource center that takes care of the mundane, yet critical, formation documentation. Brett continues to lead Easy Doc Filing in developing services and partnerships that support and encourage entrepreneurship across all industries.