So you want to start a business…
Maybe you have a big idea, have thought about or are in the process of creating your own company. It can be overwhelming to map out how to bring your idea to life or even determine where to start. But the journey of a thousand miles begins with a single step — and we're providing five.
Read on for the first five essential steps you'll need to take to set your business up successfully.  
Step 1: Federal Employer Identification Number
Just as you as an individual have your own Social Security Number, your business also requires an identifying number, known as a federal Employer Identification Number (EIN) or Tax ID. This unique nine-digit number is provided by the Internal Revenue Service (IRS) and allows you to open a bank account, engage in vendor contracts, hire employees, earn and report income, and more for your business.
In order to file for your EIN/Tax ID, you will first need to choose the structure, or entity type, that best fits your business. This step is critical, as it determines the legal classification of your company, how your profits are taxed and the type of bank accounts you are able to open. If you are unsure of which entity type is right for you, you can take a quick survey by clicking here.
Once you have determined your entity type, you will need to fill out and submit an SS-4 form, along with a one-time filing fee for processing. GovDocFiling offers same*- or next-business-day processing and delivery of Tax IDs securely via email, unless bundled with state filings. The filing fee is a tax-deductible expense and comes with expert customer service and a guide to your next filings.  
*Most EINs are processed same or next business day, unless bundled with state formations, processing times will vary.
Apply for an EIN
Step 2: State formation
Depending on the entity type you choose when filing for your federal EIN/Tax ID, you may need to also alert the state in which you plan to do business. If your entity type is a Corporation, LLC, Sole Proprietor/Partnership or Non-profit, you should review your state's filing requirements to ensure you're operating your business in compliance.
Several rules of thumb include:
Corporations (

S-Corporations

and

C-Corporations

) must file Articles of Incorporation

LLCs

must file Articles of Organization

Sole Proprietor/Partnerships have the option to file a

DBA ("Doing Business As

") or Fictitious Business Name)

Non-profits that plan to raise funds from the public may be required to register with their state
The good news is that once you complete your EIN application, you will have everything you need to also do your state formation.
Step 3: Banking
Payroll, inventory, expansion, accounts payable and supplies are all business functions that require banking and cash flow. Once you have your Tax ID and any applicable state formation documents, you can (and should) open a business checking account and consider a business savings account. Be aware of the different types of checking and saving accounts for businesses, as they can differ from personal accounts with a variety of options and benefits. These options will vary depending on the bank or credit union you choose to open an account with. It's important to understand what kind of relationship you want to have with your bank, as your experience will vary with a smaller regional bank than with a larger bank (Chase, Wells Fargo, etc.). Important features to look for in a banking partner can include online banking and mobile money management, multiple signers, interest checking and merchant accounts, and the ability to accept payments in store or online. Once you establish at least a basic business checking account, we recommend exploring credit card options provided by your bank. Many allow you to earn points for travel, cashback or other incentives for your business. Others like Chase Business Banking offer you up to $200 with qualifying activities, learn more here. You have to spend money for your business, so you might as well get something in return!
Step 4: Bookkeeping
Your business lives and dies by the books. Owners of startups often take on the responsibility of bookkeeping while growing their business, due in large part to limited resources. There are a number of accounting software platforms that can be downloaded or purchased for a nominal fee or subscription to assist in making sure you're keeping track of your business finances. If you're not sure where to start, we recommend evaluating bench, Freshbooks or QuickBooks.
But let's face it — accounting can be complicated, and we're not all numbers people. Sometimes it's best to leave it to the professionals. If your books start to grow beyond your ability or understanding of accounting, it's probably a good time to hire a professional. A bookkeeper or certified public accountant (CPA) can ensure your records are up to date and accurate so you can analyze financial reports to make smart business decisions.
Step 5: Legal protection
When you're starting a new business, you may not think it's necessary to insist on written agreements and contracts; however, they can save you thousands of dollars in legal fees and headaches in the long run. Make sure you take the time early on to create thorough and legally binding agreements and contracts. Do not rely on verbal agreements with any of your partners or vendors, even if they seem trustworthy.
With business success comes increased exposure to predators and a greater importance to protect yourself. Lawyers can offer suggestions and advice that, if followed, can prevent lengthy and expensive litigation in the future. If your business activities are exposing you to increased risk or liabilities, consult with a legal professional sooner rather than later. GovDocFiling has partnered with Rocket Lawyer for document review and legal advice.
These five steps serve as a starting point to getting your business established. In Part II of "Steps to starting a business," we will explore ancillary services and other considerations for new business owners that can enhance or take your company to the next level.
About the author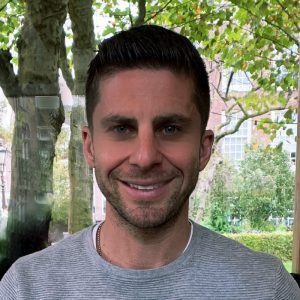 From selling flowers door-to-door at hair salons when he was 16 to starting his own auto detailing business, Brett Shapiro has had an entrepreneurial spirit since he was young. After earning a Bachelor of Arts degree in Global and International Studies from the University of California, Santa Barbara, and years traveling the world planning and executing cause marketing events, Brett decided to test out his entrepreneurial chops with his own medical supply distribution company.
During the formation of this business, Brett made a handful of simple, avoidable mistakes due to lack of experience and guidance. It was then that Brett realized there was a real, consistent need for a company to support businesses as they start, build and grow. He set his sights on creating Easy Doc Filing — an honest, transparent and simple resource center that takes care of the mundane, yet critical, formation documentation. Brett continues to lead Easy Doc Filing in developing services and partnerships that support and encourage entrepreneurship across all industries.