Every person born in the United States is assigned a Social Security Number (SSN) at birth. This number is used by the Social Security Administration (SSA) and the Internal Revenue Service (IRS) to track income and determine benefits of each person with a SSN. This number follows you for your entire lifetime and must be disclosed in certain instances, such as applying for a federal loan, opening a bank account and filing taxes.
Similarly, when a new business is formed, it also requires an identifying number for business tax and operation purposes. This number,  known as a Tax ID, is assigned by the IRS.
The ABCs of Tax IDs
Perhaps you've heard of a Tax ID Number by a different name. Employer Identification Number (EIN), Federal Employer Identification Number (FEIN) and Federal Tax ID Number (Federal TIN) all refer to the same nine-digit number — with the format 12-3456789 — provided by the IRS to new businesses.
A federal Tax ID is necessary when applying for a business license, opening a business bank account and/or establishing a line of credit, hiring employees, filing tax reports/returns/payments and more.
Do you need a Tax ID?
Not every new business needs a Tax ID. For example, a single business owner can choose to conduct business or provide services as an individual, in which case taxes are associated with his or her SSN instead of an EIN.
However, you will need to apply for a Tax ID if any of the following are true:
You need to open a business bank account or want to start a business line of credit

You have hired or will hire employees, including household employees

You have formed or created a Trust, pension plan, Corporation or Partnership

You have formed an LLC with employees or a Sole Proprietorship with excise tax return or pension filing needs

You wish to obtain a business license or building permits, pay state or local taxes, or issue 1099 forms to independent contractors

You changed the legal character or ownership of your organization (i.e., you incorporate a Sole Proprietorship or form a Partnership)

You are representing an estate that operates a business after the owner's death

Your business has a Keogh plan (a tax-deferred pension plan available to self-employed individuals or unincorporated businesses for retirement purposes)
Even if you can use your SSN in place of an EIN, you may not want to. When clients are asked to pay an invoice, they will need information from you — including an SSN — to make payments. Sending such sensitive information to clients may increase your chances of identity theft. For the sake of privacy, creating a Tax ID for your business may be beneficial in the long run. Additionally, to create a business bank account, you will need a Tax ID/EIN. Having a business bank account is ideal to separate your business and personal finances, income and expenses. Documentation is very important for all businesses, and having an EIN and a bank account helps to organize, document and operate in compliance with tax and government regulations.
Applying for a Tax ID
If you have determined that you need a Tax ID, here is the process:
Decide which entity type best fits your business structure. This step is critical, as it determines the legal classification of your company, how your profits are taxed and the type of bank accounts you are able to open. If you are unsure of which entity type is right for you, you can take a quick

survey

.

Fill out our

online EIN Application (SS-4 form

) and submit with a one-time filing fee for processing.

You will receive the EIN with documentation from the IRS to your inbox the same day you submit the Tax ID application on govdocfiling.com
Once you have your Tax ID from the IRS, you will be able to use it immediately to:
Open a bank account

Apply for a business license in your state

File a tax return by mail
It's important to note that it can take up to two weeks for your Tax ID to become recognized by official IRS records. You may have to wait until you can use your EIN to file an electronic tax return, make an e-payment or pass an IRS Taxpayer Identification Number (TIN) matching program. Please also note that different banks have different requirements and some may request the official letter from the IRS, which is sent to the address provided in the online Tax ID application. This can take up to four weeks to arrive.
Once you have your federal Tax ID, you will need to look into state government requirements. Every state is different, so you will need to determine the filing requirements for your state. You may need to get a State Tax ID number if you are selling tangible goods. If you are creating an LLC or a Corporation, it is required to file your Articles of Organization (for LLCs) or Articles of Incorporation with your state.
GovDocFiling removes the angst and aggravation of filing government documents, helping you avoid common mistakes to get things done right the first time and move forward with your business needs. If you're ready to get your business started, we're ready to file the paperwork. Apply now!
About the author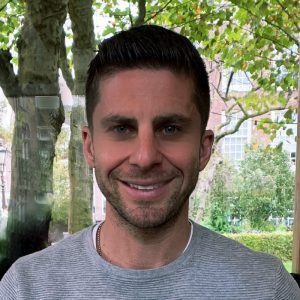 From selling flowers door-to-door at hair salons when he was 16 to starting his own auto detailing business, Brett Shapiro has had an entrepreneurial spirit since he was young. After earning a Bachelor of Arts degree in Global and International Studies from the University of California, Santa Barbara, and years traveling the world planning and executing cause marketing events, Brett decided to test out his entrepreneurial chops with his own medical supply distribution company.
During the formation of this business, Brett made a handful of simple, avoidable mistakes due to lack of experience and guidance. It was then that Brett realized there was a real, consistent need for a company to support businesses as they start, build and grow. He set his sights on creating Easy Doc Filing — an honest, transparent and simple resource center that takes care of the mundane, yet critical, formation documentation. Brett continues to lead Easy Doc Filing in developing services and partnerships that support and encourage entrepreneurship across all industries.