Interest rates are on the decline again from a recent peak. That should pique the interest of small businesses.
Borrowed capital is the lifeblood of many such businesses, especially startups and growth-minded companies with little accumulated in terms of cash reserves. For these types of entities, the impact of a rate cut can be significant — sometimes even a matter of survival. What's more, for entrepreneurs pondering launching a small business, rate cuts can be the impetus to put their plans in motion.
For all of the above, this comes as good news: At its September meeting, the Federal Open Market Committee (aka "The Fed") cut its target rate by 25 basis points, to a range of 1.75% to 2%. This is the interest rate that commercial banks charge one another to borrow money, typically overnight, but it affects the rates on many types of short-term loans. That includes many small business loans and lines of credit. The Fed's decision followed an identical .25% rate reduction in July, which was the first cut in a decade.
Less Interest, More Opportunities
While interest rate cuts are measured in numbers, they translate into something unquantifiable: opportunity. The lower cost of borrowing makes it more affordable and at least somewhat less risky for a small business to:
Hire another employee (or several)

Stock more inventory to meet growing demand

Increase marketing expenditures to attract new customers
These are just three examples. In each case, the result is potential growth of the business that might not be possible without added capital. Cash flow issues are what ultimately derail many businesses, and lowered interest rates present an opportunity to sidestep this hurdle.
A $1.5 Billion Windfall
Small business owners borrow about $600 billion each year, according to a 2017 Small Business Administration survey. An interest rate cut of .25% that is passed along to business owners gives them an additional $1.5 billion to spend on something other than interest. That is not insignificant, considering that more than two-thirds of small businesses that have employees also have outstanding debt, according to a Federal Reserve Banks 2017 survey. More numbers from the survey:
A majority of these businesses were applying for loans of no more than $100,000.

Nearly 60% of firms that applied for loans were seeking capital for expansion plans.

One-third of U.S. small business owners opted against applying for loans out of fear of being turned down, because credit costs were too significant, or because applying was too complicated.
Overall, this has been a relatively good year for small businesses looking to borrow money. More than half of small business loan applications at small banks were approved in July, 2019 while loan application approval from big banks hit a post-recession record of 27.7%, according to the July Biz2Credit Small Business Lending Index™.
Get Started With GovDocFiling
While we are not in the lending business, GovDocFiling can assist you in other areas if you are planning to launch a business. Get started today with our easy-to-use EIN filing forms and other business formation services.
About the author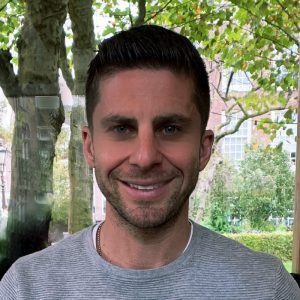 From selling flowers door-to-door at hair salons when he was 16 to starting his own auto detailing business, Brett Shapiro has had an entrepreneurial spirit since he was young. After earning a Bachelor of Arts degree in Global and International Studies from the University of California, Santa Barbara, and years traveling the world planning and executing cause marketing events, Brett decided to test out his entrepreneurial chops with his own medical supply distribution company.
During the formation of this business, Brett made a handful of simple, avoidable mistakes due to lack of experience and guidance. It was then that Brett realized there was a real, consistent need for a company to support businesses as they start, build and grow. He set his sights on creating Easy Doc Filing — an honest, transparent and simple resource center that takes care of the mundane, yet critical, formation documentation. Brett continues to lead Easy Doc Filing in developing services and partnerships that support and encourage entrepreneurship across all industries.