The Fastest & Easiest Way to Form Your Business Online
Ready to form a business as an LLC, corporation, non-profit, or other legal entity? We are here to make business formation easier, quicker, & more secure for you.
Do what you love. Let us do the important (but less fun) paperwork for you.
Form Your Business Online in 3 Easy Steps with GovDocFiling
Easy, Quick, & Low-Cost Business Formation Services for all Entity Types.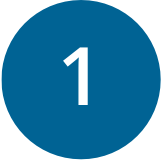 Choose Your Business Entity
Choose the type of legal business entity you want to form - Limited Liability Company (LLC), Corporation, S-Corp, Non-Profit, or others? If you're not sure about the type of business you want to form, take our entity type survey to find out.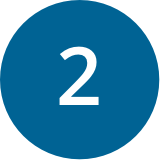 Fill Out the Online Business Formation Application
Fill out our simple, all-in-one form for efficient business formation, state filing, and federal EIN/Tax ID filing in a hassle-free manner. File all of your business formation documents by just completing one simplified online application.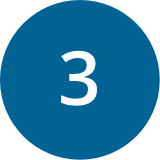 Let GovDocFiling Do the Rest
Once you fill out our form online, GovDocFiling will file all necessary business formation documents with the respective government agencies on your behalf. We offer expedited processing of your application at no additional cost.
Choose Your Business Entity Type to Get Started
Launch your dream business with hassle-free online filing services by GovDocFiling in no time.
Select an Entity Type
Get started with our fast Tax ID/EIN application process. Select an entity and fill out the required fields
End-to-End Business Formation Services to Start, Build, & Grow Your Business
GovDocFiling makes business formation easier, quicker, and more secure. Together with our partners, we offer effortless state filing for LLCs and Corporations, federal EIN/Tax ID filing, and business formation to help you start, build, and grow your business.
Also, we provide you with the critical tools that we are confident you will need to take your business to the next level.
Payroll Services
ADP Solutions can help you manage employees with efficient payroll and HR compliance solutions.
Learn More
Payment Processing Solutions
We did the research and negotiations on credit card processing rates for our customers. Accept business payments via Visa, Mastercard, American Express, Discover, and PayPal (starting at only 2.65%).
Learn More
Legal Services
Build, save, print, and sign your legal documents for seamless business operations. Also, get the legal business advice you need to protect yourself at a fraction of the cost of a typical lawyer.
Learn More
Bookkeeping Services
Bench.co can provide you with a team of bookkeepers and intuitive software to monitor your business financials. It's a crucial business function.
Learn More
DBA (Doing Business as)
Once you've formed a legal business entity, you can "do business as" under a different name of your choice by filing for a DBA in your county.
Learn More
Business Website Design/Marketing Services
Get a custom-designed, written, and developed business website to build a professional online presence of your company.
Learn More
Why Choose GovDocFiling for Business Formation & EIN/Tax ID Filing?
We are entrepreneurs - just like you.
We've been where you are, and we know exactly what you need to do to form your business online and the business formation mistakes to avoid.
Whether you want to form a Limited liability Company (LLC), corporation, non-profit organization, or any other legal business entity, GovDocFiling and our partners, offer end-to-end business startup services for you that take care of all the necessities of getting started quickly and without a lot of hassle, time, or money.
The online form is quick and easy, and our cost-effective business formation packages are designed specifically for small businesses: freelancers, consultants, startups,1-2 person service businesses, and independent contractors.
Our services include all the essentials – from state filing to federal EIN/Tax ID filing and other necessary business tools and solutions.
Get started now and launch your business correctly and successfully with GovDocFiling and our partners.
Form a Company Now
Fastest business formation online and additional business services.
Frequently Asked Questions
Starting a Business? Get Everything You Need to Form Your Legal Business Entity
We are entrepreneurs - just like you.
More than just legal filings, together with our partners, our business start-up services include the essentials you need to get started on the right foot. Take advantage of our end-to-end business formation and startup services to get your business up and running quickly.
Fill Out Your Business Formation Application Today!
Apply in 5 minutes and save!
Explore the Entity Types
Click on the links below to learn more about the taxation rules and benefits of each entity type.