Entrepreneurship means there are never enough hours in the day. What business owners do have enough of—too much of, even—are pitches from productivity apps and software companies, all of them promising to hold the answer to entrepreneurial time management. There has to be a way to construct a time management ecosystem without redundancies. In that spirit, here are our recommendations of the best apps and software for entrepreneurs to manage their time.
Use it For:
• Chat
• Cloud Storage
• "Virtual Office"
Slack has taken the business world by storm, and with good reason. Available in desktop, web-based, or mobile form, Slack allows you to organize virtual "offices" in the Cloud and invite collaborators into that digital workspace.
Individual and group chats can be organized and compartmentalized, while "Channels" can become single-topic forums or filing cabinets for categorized content—documents, videos, hyperlinks, whatever you like.
This free app is perfect for entrepreneurs and employees who hate to scroll through days' worth of group messages or email threads in search of the relevant content.
Use it For:
• To-Do Lists
• Collaboration
• Training Stacks
Like Slack, Trello creates a workspace you can invite collaborators into, but it serves a different function. Free, ridiculously intuitive and easy to use in both desktop or mobile format, Trello allows you to organize tasks into virtual "Notecards," which you can shuffle between categorized columns.
For example, you could make columns for "To Do," "In Progress," "For Review," "Completed," "Training," etc. and watch as team members cycle their assignment cards through the completion process.
Each card can be assigned to a team member in the Trello workspace. You can set due dates and checklists; attach documents, images, videos, or links; and categorize assignments with color-coded labels.
This works equally well if you're the only team member. Solopreneurs will wonder how they ever stayed on top of tasks and deadlines without Trello.
Use it For:
• Proposals and Contracts
• Calendar Management
• Client Relationship Management
Entrepreneurs who use proposals and contracts will find Dubsado CRM a godsend. With it, you can create customized intake forms, professional proposals, and legally-binding e-signature contracts at the click of a button, rather than starting from scratch with every proposal or contract.
Dubsado also offers calendar management compatible with popular calendar apps like Google Calendar. The scheduling feature creates a dedicated web page you can send to prospects, allowing them to book their own appointments and sync them to your calendar app. The scheduling functions and form fillers also capture user information and feed them into a full-featured CRM platform. Automation workflows and canned emails help you streamline and automate your client relationship management.
In addition to saving you time and headaches, acting quickly with one-click proposals and contacts has the added advantage of winning you more business because you look on your game.
Use it For:
• Web Design
• Sales Funnels
• Follow-Up Automation
"Do-it-yourself" website builders like Wix or Squarespace neglect the fact that the traditional "website" is on its way out. Instead of "websites," modern entrepreneurship think in terms of "web funnels"—a series of highly-targeted landing pages that shepherd prospects through a motivating "buyer's journey," from discovery to excitement to purchase.
ClickFunnels is the big name, but Builderall offers more features for a lower price tag. You can move your whole web presence onto Builderall at prices comparable to traditional web hosting. The premium membership offers you a library of over 100 tried and tested sales funnels
On top of landing-page-based web funnels, Builderall allows you to create automated email funnels, text message sequences, and Facebook chatbots — basically, everything you need to capture leads, keep them engaged, and nurture them to the close, with little or no time expended on your part.
About the author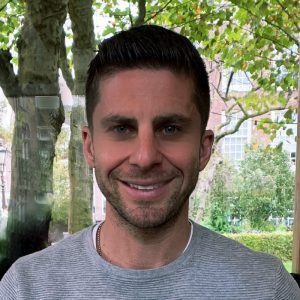 From selling flowers door-to-door at hair salons when he was 16 to starting his own auto detailing business, Brett Shapiro has had an entrepreneurial spirit since he was young. After earning a Bachelor of Arts degree in Global and International Studies from the University of California, Santa Barbara, and years traveling the world planning and executing cause marketing events, Brett decided to test out his entrepreneurial chops with his own medical supply distribution company.
During the formation of this business, Brett made a handful of simple, avoidable mistakes due to lack of experience and guidance. It was then that Brett realized there was a real, consistent need for a company to support businesses as they start, build and grow. He set his sights on creating Easy Doc Filing — an honest, transparent and simple resource center that takes care of the mundane, yet critical, formation documentation. Brett continues to lead Easy Doc Filing in developing services and partnerships that support and encourage entrepreneurship across all industries.