Business legal name vs. trade name: What's the difference between the two? Which one should you use? Can you use both?
These are common questions you might have as a new entrepreneur.
We'll give you all the answers.
Your legal business name is one of the first things potential customers notice.
But most times, the name you legally register is not the name your customers know you by.
Take Walmart, for instance.
Its legal name since 1970 was "Wal-Mart Stores, Inc." up until 2017 when they officially changed it to "Walmart Inc". But for all those years, almost everyone knew it by another name — Walmart.
Another example of a trade name is UPS.
Its legal business name is United Parcel Service of America, Inc., but you'll hardly hear anyone referring to it by its business name.
These examples give you an idea of the difference between a legal business name and a trade name.
If you are like most new business owners and entrepreneurs, you often get confused between the two types of names, and whether it's necessary to have both.
In this post, we end the business legal name vs. trade name debate once and for all.
Let's get started.
What is a Legal Business Name?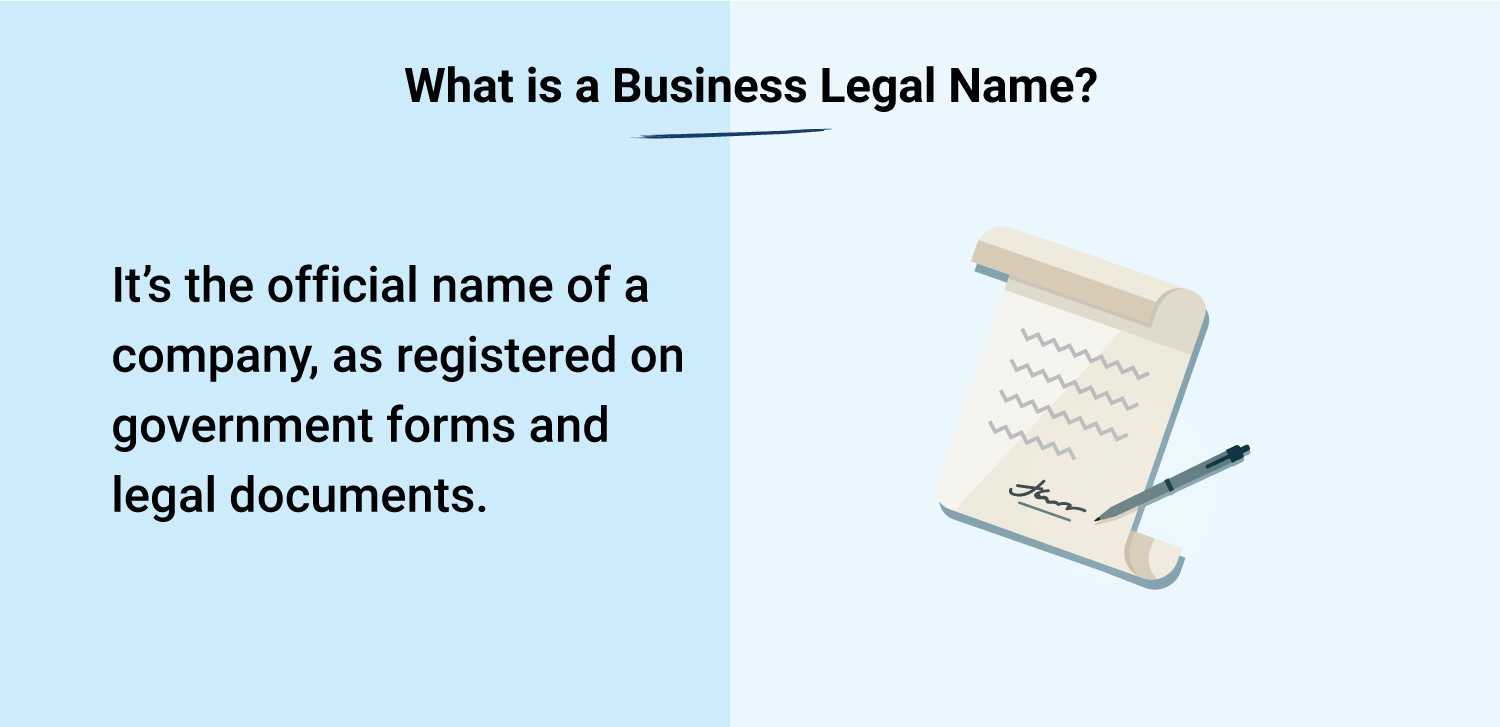 A legal business name is the official name of a company, as registered on government forms and legal documents.
When you register your business, the name that you use for all official purposes like filing for your Employer Identification Number (EIN) and financial documents like loan documents is your legal business name.
There are certain guidelines that you need to follow when choosing a business's legal name.
For example:
A Sole Proprietorship will have the full name of the business owner as the business (legal) name.
A general Partnership usually has the last names of all partners in the business name.
When you register an LLC (Limited Liability Company), your business name might need to include, "LLC."
Please note that these requirements may differ from one state to another.
You need to check the naming requirements for registering your business name with the state and local authorities.
How to Register a Business Legal Name
There are several ways through which you can register your business legal name to protect it:
Register at the State Level
Registering your business name at the state level prohibits any other entity from using the legal name you submit for your business.
It protects your company name at the state level.
All you have to do is choose a business structure like a Limited Liability Company (LLC), Corporation, or Partnership in your state if you:
Have a physical presence in the state
Have a significant amount of revenue that comes from the state
Carry out in-person meetings regularly with clients in that state
Have employees who work in that state
Register with Federal Agencies
Most businesses only need to register with the federal government to obtain a federal tax ID (EIN).
But if you want trademark protection of your business legal name, file that with the United States Patent and Trademark office.
A trademark registration gives you exclusive rights to the use of your business name in connection to the goods and services you identify during the registration.
The trademark protection gives you the exclusive right for the company name countrywide.
What Makes a Great Business Name?
Here are some indicators that you've chosen a great business name: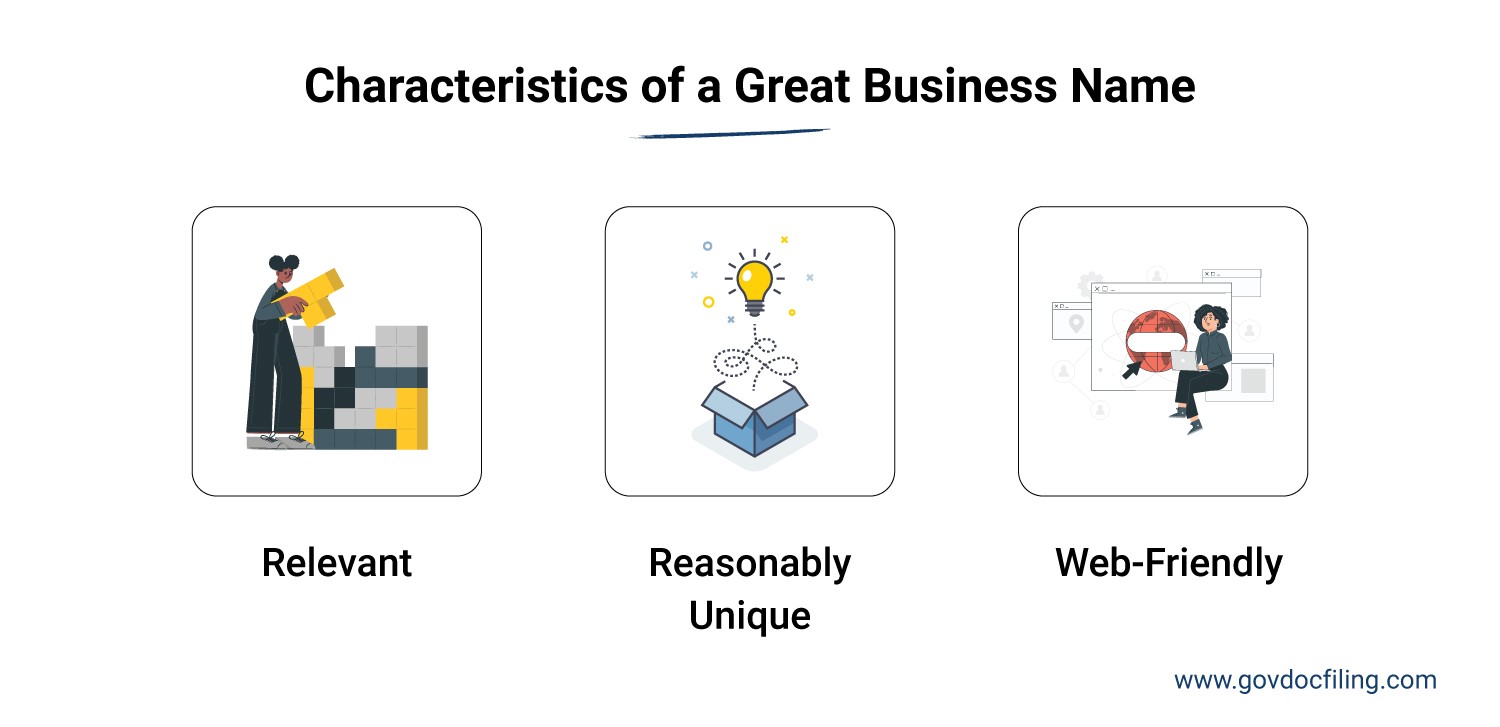 The Name Makes Sense for Your Business (Relevant)
You probably have great ambitions for your business. However, your name should make sense for the current state of your business.
For instance, if you aspire to become a wholesaler one day, but are currently a retailer, the name should not have the name wholesaler in it yet. It could mislead your customers.
Potential customers should be able to tell what you do at a glance.
However, don't get into specifics in your business name as this could limit your business.
For instance, don't be too specific about the services you offer or the location of your business. Such a name becomes inappropriate as soon as your business expands its offerings or moves to new locations.
The Name Shouldn't Be Extremely Unique
The tricky part about a business's legal name is that no other company should have a similar name.
While giant companies are able to get away with extremely unique business names like "Exxon Mobil" a small business startup will find it challenging to get their audience to remember such a unique name.
The best business name will strike a balance between uniqueness, creativity, and memorability.
It is Web-Friendly
Of late, selling on the web is no longer an option for businesses. It's necessary if you want to reach more customers globally.
So, it's critical to ensure that your business name is easy to remember if you choose to use it as your domain name too.
What is a Trade Name?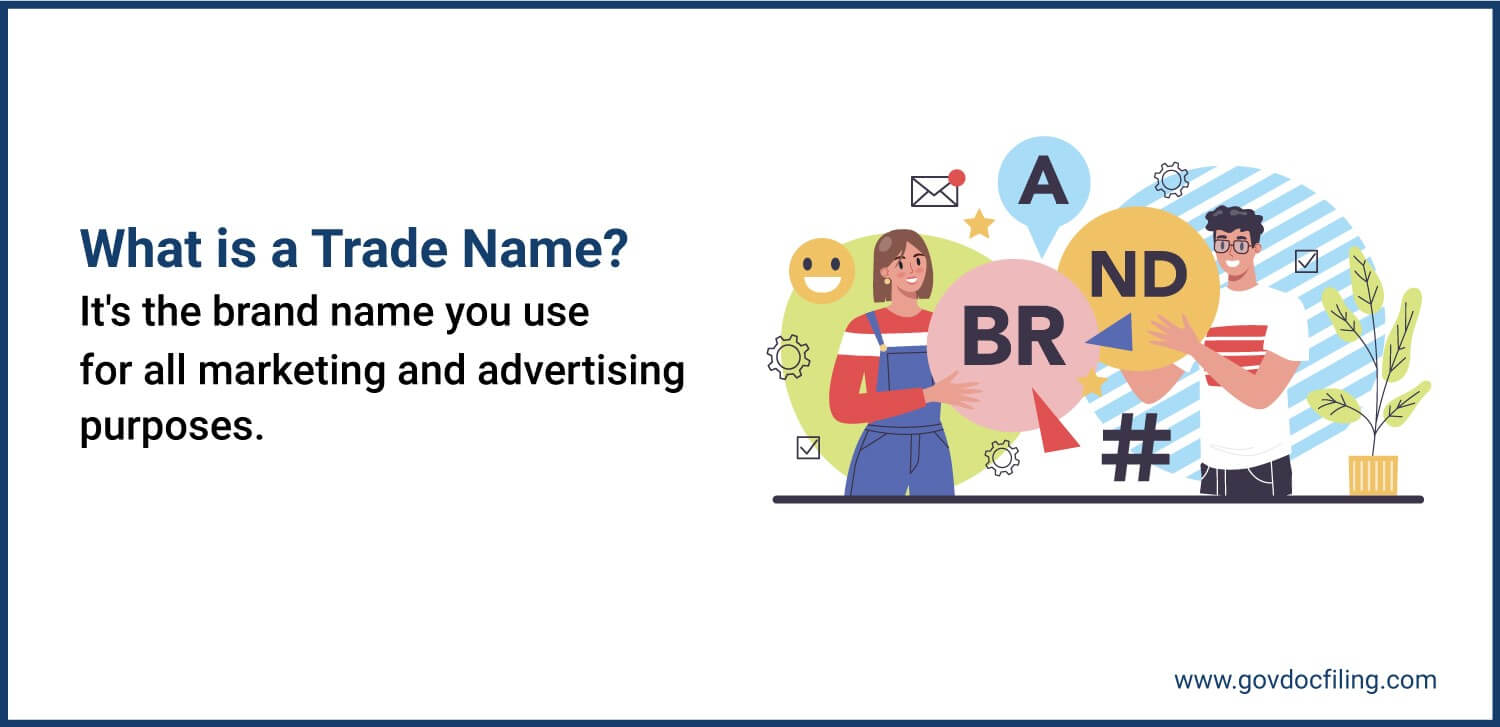 A trade name is your company's brand name that you use for all marketing and advertising purposes.
It is also sometimes referred to as the "doing business as (DBA)" or fictitious business name, as you conduct your business using your trade name and not the legal name.
Your business's trade name is the name that your customers recognize.
Trade names do not need to follow the same naming conventions like using the terms, "LLC," "Corporation," or your name if you are a sole proprietor.
You can choose a short and crisp trade name with which to do business and be easily recognizable to customers.
What is the Purpose of a Trade Name?
First things first — you can run your business even without a trade name. However, a trade name gives you a chance to make your business even more memorable for your audience.
Here's how.
It Creates Memorability
If your business name is long, complex, or hard for your audience and customers to pronounce, they may not remember it.
In such a case, you can have a separate trade name under which you can market your business. This makes it easy for your consumers to remember your business.
For example, UPS is easier to remember than United Parcel Service of America, Inc.
A memorable name is important in that:
It makes it easier for people to search for your business online
It stays at the forefront of peoples' minds. They'll remember it when it comes to making a purchase
Shows What You're Offering
You can come up with a trade name that makes consumers aware of what they can expect from your product or service.
Whole Foods Market IP, Inc., for instance, is known by people simply as Whole Foods Market. And they've popularized this name by using it on their website and social media accounts.
They've even made Whole Foods Market a registered trademark for the company.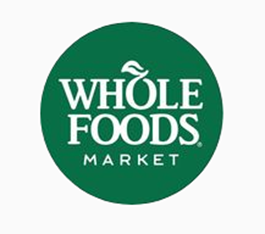 Image via Instagram
The name tells potential customers that the food they'll find in this store is healthy and eco-friendly.
Differentiates Different Products in Your Company
Your trade name doesn't have to be similar to your legal one. It could be completely different too.
If your business has different products that are distinct from each other, you can use trade names to differentiate them.
For example, iPhone and iPad are distinct trade names, but they all fall under Apple Inc.
Do You Have to Register a Trade Name?
Whether DBA registration is mandatory or not depends on the state in which your business is based.
Some states, such as Washington, require Sole Proprietorships, Corporations, Limited Partnerships, and Limited Liability Companies to register any trade name they are using when operating their business.

Image via Washington State Department of Revenue
Unless it's mandatory, the decision of registering a trade name is left for the business owner to make.
However, we recommend registering your trade name.
People are unlikely to use your legal business name when referring to your company. They're likely to drop the "LLC" or "Inc." and refer to it using the easiest part of the name or by the name of your products.
By registering this trade name, you enable customers to use it freely without the risk of misidentifying your business.
It means that you can include the registered details of your trade name with your business bank accounts. Your clients can write checks using the more memorable trade name without having concerns that it'll be rejected.
So, how do you register your company's trade name?
For trade name registration, you will need to file for a DBA name.
The process of filing for a DBA varies from one state to another and sometimes from county to county. However, there are certain steps that remain common.
Here is the general process that you can follow to register a DBA or trade name:
Find out the trade name filing requirements from your state and local authorities.
Identify whether you need to file at the county clerk's office or another office.
If you have an LLC or a Corporation, get a certificate for "good standing" from your state, as it is required in some states.
Obtain an EIN (Employer Identification Number) or tax ID.
File the required forms for your state or county and pay the filing fee using acceptable methods of payment.
Announce your DBA by releasing a fictitious name statement in a local newspaper, if mandated by your state or county.
Wait for your forms to be processed and start using the trade name when it's done.
In some states, you will need to renew your DBA filing every five years, or any other set amount of time. So, keep a check on that.
You can use our DBA filing services to make the process easier. We will handle all of the business paperwork and regulatory requirements on your behalf.
Keep in mind that registering a DBA does not mean that you've formed a legal entity.
Registering a DBA without first forming a legal entity like a Limited Liability Company or other business structures is a mistake. The state will automatically recognize your business as a Sole Proprietorship instead. So, make sure you've registered your legal business name first before getting a trade name.
Pros of Using a Trade Name
Some major advantages of using a DBA include:
It gives your business more credibility, making your brand powerful. By picking a trade name that communicates the attributes of your business, you tell your customers what they can expect from your brand.
DBAs are an excellent tool to differentiate the various products you have.
Short and catchy trade names keep your brand in your customers' minds.
Trade names make it easy for customers to find you.
A trade name is inexpensive to register.
It's possible to accept payments using the DBA name.
Cons of Using a Trade Name
In some states, registering your company's trade name does not stop other business entities from using it.
The only way to gain exclusive rights to a trade name is by registering the name as a trademark. This is what Apple has done with its trade names, such as iPhone.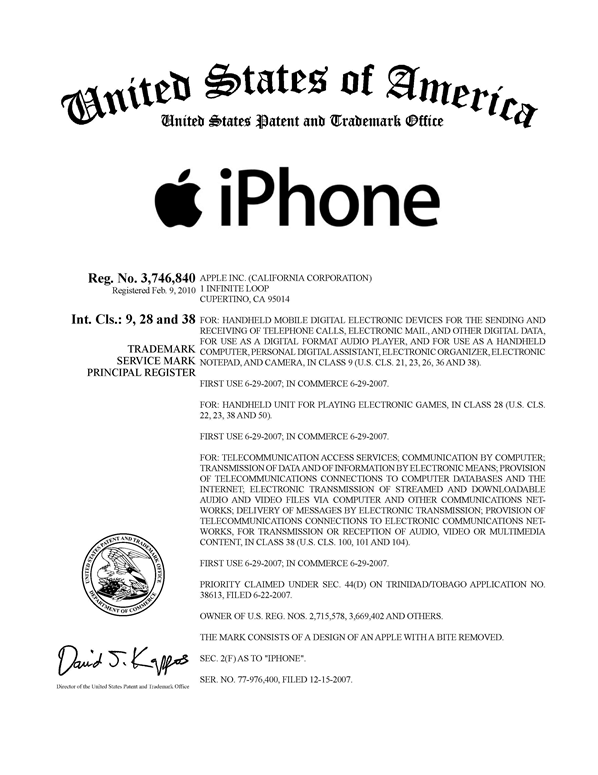 Image via USPTO
Some states also require you to renew your business trade name every few years. This means extra costs for your business.
You might also have to register the trade name for your business afresh every time you do business in a new jurisdiction.
Business Legal Name vs. Trade Name: Which One Should You Use?
Whether you want to conduct business using your legally registered trademark name or a trade name is completely up to you.
However, using a trade name offers certain advantages for all businesses, regardless of their entity type.
Trade names can be much shorter than a legal business name and are likely to be more memorable for your customers. It is also beneficial to use trade names if your company has several separate businesses that operate as a part of the larger company.
If you choose to use a DBA name, you need to register it as a DBA (doing business as) per your state guidelines.
You can use our services for a quick DBA filing and make the process quicker and easier. We will handle the filing process end-to-end and take care of all of the boring paperwork for you.
FAQs
1. Are business names (legal names) and trade names the same thing?
No, a business name is your company's legal name while a trade name is the one you use for your day-to-day activities and marketing purposes.
A trade name is also the name that your customers know and recognize your business as.
It's a requirement for every startup to register a legal business name but using a DBA or trade name is completely optional.
2. Why do businesses use a trade name?
Businesses generally use a DBA name if:
Their legal business name is too long or does not accurately describe what they do.
They operate several businesses under a large company and need a trade name for each of them.
However, this does not mean that a small business can't use a DBA name.
3. What do you mean by "doing business as" or DBA?
Doing business as or DBA name refers to the name that a company uses for its day-to-day business operations and marketing purposes.
It is also known as the trade name, assumed name, or fictitious name of the business.
4. Do all businesses have a separate trade name?
No, using a DBA name is a choice and not all businesses make that choice.
There are many businesses that use their legal business name to conduct business.
5. How can I register a trade name for my business?
Here's how you can register a trade name for your business:
Research what your state requires regarding filing for a trade name.
Find out about filing fees and the documents required to register the business trade name, such as a certificate for "good standing" and EIN.
File the required forms, depending on the state you're in. If your state carries a "public notice" requirement, you'll need to release a statement about your fictitious name in a local newspaper.
If required by your state, renew the DBA filing as per the rules.
Business Legal Name vs. Trade Name: Conclusion
There you have it, business legal name vs. trade name.
Choosing a good legal business name is very important. Make sure the name represents what your business does in the right way. It should be short and easy to remember while also being unique.
If you change your mind or feel like you need a better name, you can always use a trade name later.
A trade name keeps your brand in your customers' minds.
If you have several small businesses operating under one large company, you can even use multiple trade names.
Just make sure that you register your trade names and follow all of the necessary steps required by your state and local laws to file for a DBA.
Do you need help filing for a DBA name for your business? Book the DBA filing service now and let us handle the process for you.