Starting a business means you must master multitasking. Products and plans and a push for publicity all require your attention, and that's just the beginning.
With your mind on the accelerator, focusing on what must be done, you may not give any thought to what NOT to do. It's important to note that hundreds of thousands of startups are created each year in the U.S., and about 20% of them don't survive beyond the first year. Common startup mistakes typically are the culprit, and many of them are avoidable if you are aware of their potential impact on your business. Here are a few facts about startups, followed by our top 10 startup mistakes to avoid. 
A startup is a business that is less than a year old, according to the Small Business Administration.

Nearly 90% of startups have fewer than five employees.

The best year for startup firms was 2006. More than 550,000 startups were launched, resulting in 3.4 million new jobs.
Startup Mistakes to Avoid
The difference between having a bustling business and a busted business model may come down to avoiding these startup mistakes: 
Overspending.

Cash flow issues derail first-year businesses more than any other single problem. Don't drain your initial capital until at least the point when the business develops positive cash flow.

Lack of a business plan.

Your idea to sell products or services has to be accompanied by details, details and more details. At a minimum, you need a financial plan and a marketing plan that include ways to adapt based on various contingencies.

Spreading yourself too thin.

If you have employees, train them with the end goal of being able to eventually delegate more important tasks. If you are a one-person operation, consider outsourcing routine duties that can be handled elsewhere affordably. This could help prevent fatal business burnout.

Not picking the right location.

Many small businesses are home- or e-commerce-based, but many are not. Make sure your location is convenient for your target customers.

Setting price points too low.

Know the value of your offerings and stick to it. It's normal to feel uncertain about whether customers will really pay X amount for your product or service, but if you discount too heavily, your bottom line — and your survival chances — will suffer.

Not using social media.

In the absence of a mega marketing department, it's imperative to engage your customers via social media. You can't be afraid to handle your own marketing.

Ignoring valuable resources.

There are many other ways to leverage technology. Customer-friendly apps, software that simplifies payroll and billing, and expert online business advice are just a few examples of what's available.

Underspending.

This may seem like a contradiction to No. 1, but there's a happy medium. Certain facets of your business are worth additional investments. Examples include keeping adequate inventory on hand and remedying any issues that otherwise would make the business appear cheap.

Poor customer service.

Unless you are both uncaring and a monopoly with no competitor in sight, the customer remains king. Be especially sure that your shipping company is reliable.

Lack of commitment.

Revenue rules when it comes to a business's survivability, but if you aren't passionate about your work and/or your industry, calling it quits might become overly tempting at some point.
Get Started With GovDocFiling
If your entrepreneurial spirit is soaring and you are ready to start a business, GovDocFiling is here to help. Get started today with our easy-to-use EIN filing forms and other business formation services — the critical tools your business needs to build a strong foundation.
About the author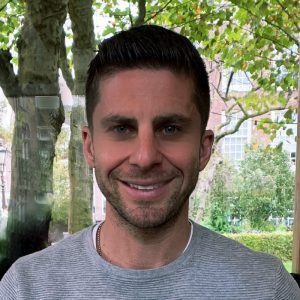 From selling flowers door-to-door at hair salons when he was 16 to starting his own auto detailing business, Brett Shapiro has had an entrepreneurial spirit since he was young. After earning a Bachelor of Arts degree in Global and International Studies from the University of California, Santa Barbara, and years traveling the world planning and executing cause marketing events, Brett decided to test out his entrepreneurial chops with his own medical supply distribution company.
During the formation of this business, Brett made a handful of simple, avoidable mistakes due to lack of experience and guidance. It was then that Brett realized there was a real, consistent need for a company to support businesses as they start, build and grow. He set his sights on creating Easy Doc Filing — an honest, transparent and simple resource center that takes care of the mundane, yet critical, formation documentation. Brett continues to lead Easy Doc Filing in developing services and partnerships that support and encourage entrepreneurship across all industries.