7 Tax Tips for Independent Contractors & Remote Workers
Most tax tips gets directed to the majority of Americans who go to an office, collect a paycheck, get a W2, and expect (or at least hope for) a refund at tax time.
However, it's an entrepreneurial age. More and more people work for themselves. Even if they "work" for a big company like Uber or Keller Williams, many of them are actually independent contractors who document their income for taxes (if they get any documentation at all) on a 1099-MISC. Remember, as an independent contractor you are still required to register your business with the IRS.  Get your federal EIN here.
Even W2 employees frequently have a "side hustle" wherein they get paid on a 1099-MISC. The rules of these kinds of earnings are very different. The one-size-fits-all "W2 refund" advice is no longer enough for millions of Americans. The COVID-19 pandemic also introduced millions of W2 employees to the joys of working from home.
Employees who work from home have extra considerations at tax time, often ones that could work in their favor with a little know-how. For the hustlers who set their own sale, here are seven tax tips for independent contractors and remote workers.
Tax Savings Tips for Independent Contractors
Report All Your Income
1099-MISCs are only required to be generated on payments of $600 or more. If you get paid $599.99 or less, no 1099-MISC is required to be generated. This means as an independent contractor, some of your income (possibly a great deal of it) might come with no documentation.
You might be tempted not to report this income to achieve some tax savings, but the law requires that you report it. It could become a big problem if you are audited, and anyways, there are better, safer ways of reducing your tax liability legally.
Save All Your Receipts
Many W2 employees are better off with the standard deduction, an easy one-size-fits-all replacement to listing every allowed deduction.
Not so with most independent contractors. ICs can deduct purchases like phones and computers as equipment; can write off travel expenses and insurance; can expense certain meals as business expenses, certain education or personal development expenses; can designate a car as a "business lease" or even write off the entire cost of a heavy vehicle like an SUV as a "fleet vehicle"; and many other routine expenses. These deductions really add up. They could even make the difference between big tax savings and tax credits.
If called on to prove these expenses, you will need receipts. Get receipts by email or text whenever possible so you don't have to dig through balled-up scraps of paper.
Pay Your Taxes Quarterly
Most employees get a refund at tax time because employers perform tax withholdings and deposit those withholdings monthly. Those withholdings are conservative. The goal is to get the tax base to pay more than they ultimately owe so that the government can issue a slew of refunds, rather than having to collect money due at the end of the year.
None of this applies to independent contractors. As tempting as it is to pocket every dime, independent contractors are required to make quarterly deposits of estimated taxes, including allotments for Social Security, Medicare, and Self-Employment (SE) tax. Half of the SE tax is deductible on your 1040.
Find Out if You can File a Schedule C-EZ
1099-MISC income is filed on a tax form called Schedule C. However, you should check if you have the option to instead file on Schedule C-EZ—aptly named because it is much easier to fill out. Independent contractors qualify to use Schedule C-EZ instead of Schedule C if all of the following applies:
$5,000 in business expenses or less.
No inventory at any time of the year.
Cash method of accounting.
No employees hired ever throughout the year.
No depreciation of business property.
No deductions for business use of your home (more on that below0.
No passive activity losses carried over from a previous year.
Consult a professional if you need help determining if any of this applies to you. Schedule C-EZ could streamline your filing immensely.
Tax Savings Tips if you Work From Home
Consider a "Home Office" Deduction
The IRS allows a person who works from home to write off a portion of his/her housing expense as a "home office" expense—provided that part of the home is devoted solely to work. Do you have a spare bedroom dedicated as an office? A corner of the living room? A corner of the garage?
Home office deductions could encompass a portion of your mortgage interest, property insurance, and depreciation; a portion of your rent and renter's insurance; even a portion of your utility bill. Carefully check what is allowed.
Consider Deducting Other "Work-Related" Household Expenses
Your "home office" isn't the end of the deductions available to employees. You might consider writing off expenses with a work application, even if they also have a household application.
Obvious examples include an internet bill, cell phone bill, landline bill, or Amazon Prime delivery bill. The fact that you use these services for non-work purposes does not necessarily void them as a deduction. Check the rules carefully, and seek professional advice if you are not sure what you are allowed to deduct.
Be Aware of Deduction Limitations
Employee expenses are reported on Form 2106, Line 21 of your Schedule A: Itemized Deductions. Some limitations to keep in mind when selecting expenses to deduct include the following:
Remember, the standard deduction still result in more tax savings, even if you work from home. If you choose the standard deduction instead of itemized deductions, you cannot deduct your home office or other expenses. The standard deduction takes the place of itemized deductions.
Employee expenses are considered "miscellaneous deductions," which cannot exceed 2% of your income.
While some of these tax tips may seem straight forward, it is always a good idea to work with a business tax professional like bench.co to help manage your books throughout the year. If you have not yet completed your business formation and are unsure which business entity is right for you, take this simple survey. Our simplified, one page form can help you set up your business at both the state and federal level, click here to get started.
About the author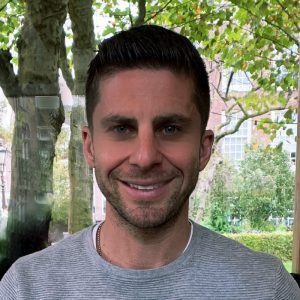 From selling flowers door-to-door at hair salons when he was 16 to starting his own auto detailing business, Brett Shapiro has had an entrepreneurial spirit since he was young. After earning a Bachelor of Arts degree in Global and International Studies from the University of California, Santa Barbara, and years traveling the world planning and executing cause marketing events, Brett decided to test out his entrepreneurial chops with his own medical supply distribution company.
During the formation of this business, Brett made a handful of simple, avoidable mistakes due to lack of experience and guidance. It was then that Brett realized there was a real, consistent need for a company to support businesses as they start, build and grow. He set his sights on creating Easy Doc Filing — an honest, transparent and simple resource center that takes care of the mundane, yet critical, formation documentation. Brett continues to lead Easy Doc Filing in developing services and partnerships that support and encourage entrepreneurship across all industries.