An independent contractor, or some call a "freelancer" is someone who is providing a service or talent to a variety of clientele with no long term committed employment contract. It has become a popular way to generate revenue with as a side hustle, but many are beginning to find full time income with this type of work.
A lot of that has to do with the internet, there are many websites that allow someone to do remote work in a variety of different fields. There are writers, developers, visual artists, customer service, accounting, and more! The internet has enabled many people to begin making money off their existing skills or encouraging people to learn new ones and engage in their entrepreneurial spirit. So, what are the benefits?
Remote Work
What if your home was your office? What if you could cut out the rigorous time-consuming commute to the office every day? What if you wanted to generate a little extra money while away from the house? Maybe you catch yourself with some free time while waiting for a friend at a coffee shop and are able to earn a few extra bucks for that upcoming latte. Remote work is incredibly flexible and becoming more and more feasible as technology progresses. While not all independent contractor work falls under remote capability, there are a ton of remote opportunities depending on your field.
Become Your Own Boss
Not many people love their bosses, in fact it is often one of the main reasons people leave their current jobs. When you work for yourself you are YOUR own boss. The relationships between a client and you are far more dynamic. Since you are providing a direct service, you have a lot more authority over your own work. You will be responsible for other elements of your employment, like benefits, taxes, and deciding when to vacation! However, the reduced stress overall makes this a very attractive benefit of being independent.
You Can Start Part-Time
If you are taking a leap on a new career, or looking for just a reliable side hustle, you get to make your own hours! This means that you can begin your journey to an independent career while maintaining a full time position. This allows you to develop your skills and your brand while you still maintain the sense of security from your "day job". It is also a great option for students who are currently learning skills they can apply in the real world and will help you build a reputation and experience that will only build into a more attractive candidate for whatever work you wish to pursue.
Contract Predictability
Many Independent Contractors operate within a contract. There are many fields that do this to this day, due to the nature of the "gig" economy having contracts give you a solid start and end date. This means you can guarantee work for a certain amount of time and properly plan for more work after the contract is up. Good news is that if you do a good job, chances are they may wish to extend. Contracts also offer a solid, documented guarantee on what you will receive for your work. A helpful sense of security that even some salaried workers don't manage to get!
You Will Probably Make More
If you are just starting out, depending on the field you may not make as much as you expect. However, as you gain more experience and depending on the market price of your skills, you can earn a ton of money. It is also possible that if a client needs extra work overtime rates, come into play, allowing you to make even more! Not having a company siphon profit from your skills allow you to see the full benefit of your work!
As you can see there are several reasons why Independent Contractor work is becoming more desired. The ability to work from home, create a better work life balance or just the thrill of being your own boss has encouraged millions of people to take the leap and start their own self-employed careers. With the ability to start as a reliable side hustle, why not give it a shot? You may be surprised how things work out!
Most kndependent contractors decide to create a Sole Proprietor.  To do so you'll need to file for your federal EIN/Tax ID. Govdocfiling is a conprehensive filing and business support center for sole proprietors of all industries.
About the author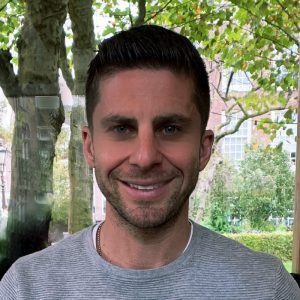 From selling flowers door-to-door at hair salons when he was 16 to starting his own auto detailing business, Brett Shapiro has had an entrepreneurial spirit since he was young. After earning a Bachelor of Arts degree in Global and International Studies from the University of California, Santa Barbara, and years traveling the world planning and executing cause marketing events, Brett decided to test out his entrepreneurial chops with his own medical supply distribution company.
During the formation of this business, Brett made a handful of simple, avoidable mistakes due to lack of experience and guidance. It was then that Brett realized there was a real, consistent need for a company to support businesses as they start, build and grow. He set his sights on creating Easy Doc Filing — an honest, transparent and simple resource center that takes care of the mundane, yet critical, formation documentation. Brett continues to lead Easy Doc Filing in developing services and partnerships that support and encourage entrepreneurship across all industries.